Description
PIPERINE: NATURE'S BEST BIO-AVAILABILITY ENHANCER
Piperine inhibits hepatic & intestinal Glucuronidation of curcumin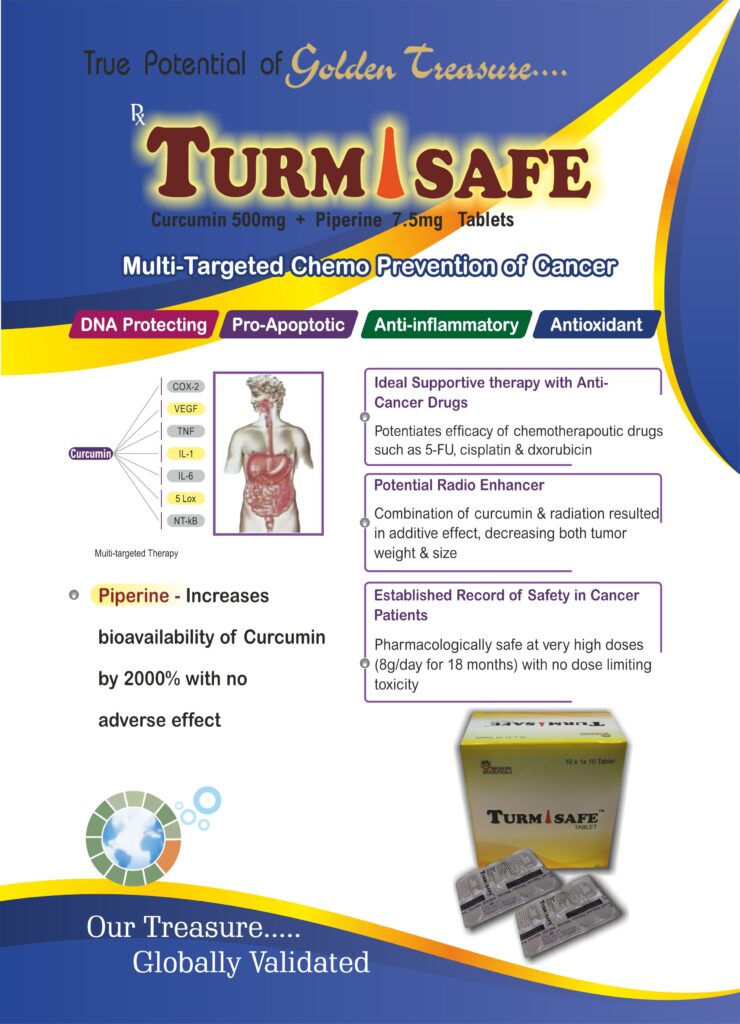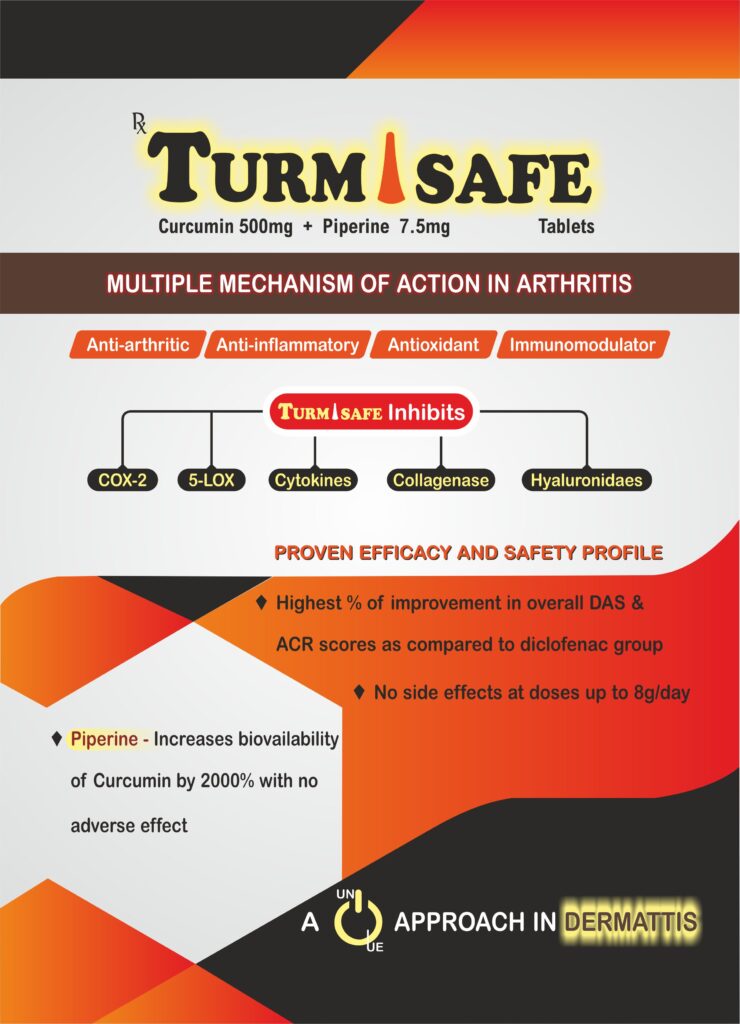 DOSAGE:
One tablets two times in a day with water or milk.
ESTABLISHED RECORD OF SAFETY:
No treatment related toxic effects at doses up to 8g/day for 18 months.
The USFDA has approved cur-cumin as "Generally regarded as safe (GRAS)"
For the Management of following:
Oral submucous fibrosis
Oral leukoplakia
Lichen Planus
Ulcerative Gingivitis
Stomatitis
Radiation induced mucositis
Other oral wound & lesions
Active smokers
Psoriasis/Eczema
Lichen Planus/Pruritus
Rheumatoid Arthritis/Osteoarthritis
As Co therapy in Carcinoma.
Ordering Information:  
TURMISAFE is available as:
1 strip of 10 tabs in Mono Carton
1 box has 10 Mono Cartons.